Mother Jones have assembled the ultimate "Timeline Database" of the Iraq War (8/1/90 – 2/14/08), particularly the Bush Administration's lies. In their own words,
In this timeline, we've assembled the history of the Iraq War to create a resource we hope will help resolve open questions of the Bush era. What did our leaders know and when did they know it? And, perhaps just as important, what red flags did we miss, and how could we have missed them? …

… It draws upon the essential news reporting of America's finest journalists. And it is rounded out by tales of whistleblowers and administration turncoats—by the firsthand accounts of former Treasury Secretary Paul O'Neill, ex-counterterror czar Richard Clarke, and, yes, Colonel Wilkerson.
The Timeline is searchable by Icon/Tags that include "True Intel," "False Intel," "Torture," "Contractors/Profiteering," "Mission Accomplished," and "Quagmire." Within each entry are hyperlinks to supporting documentation.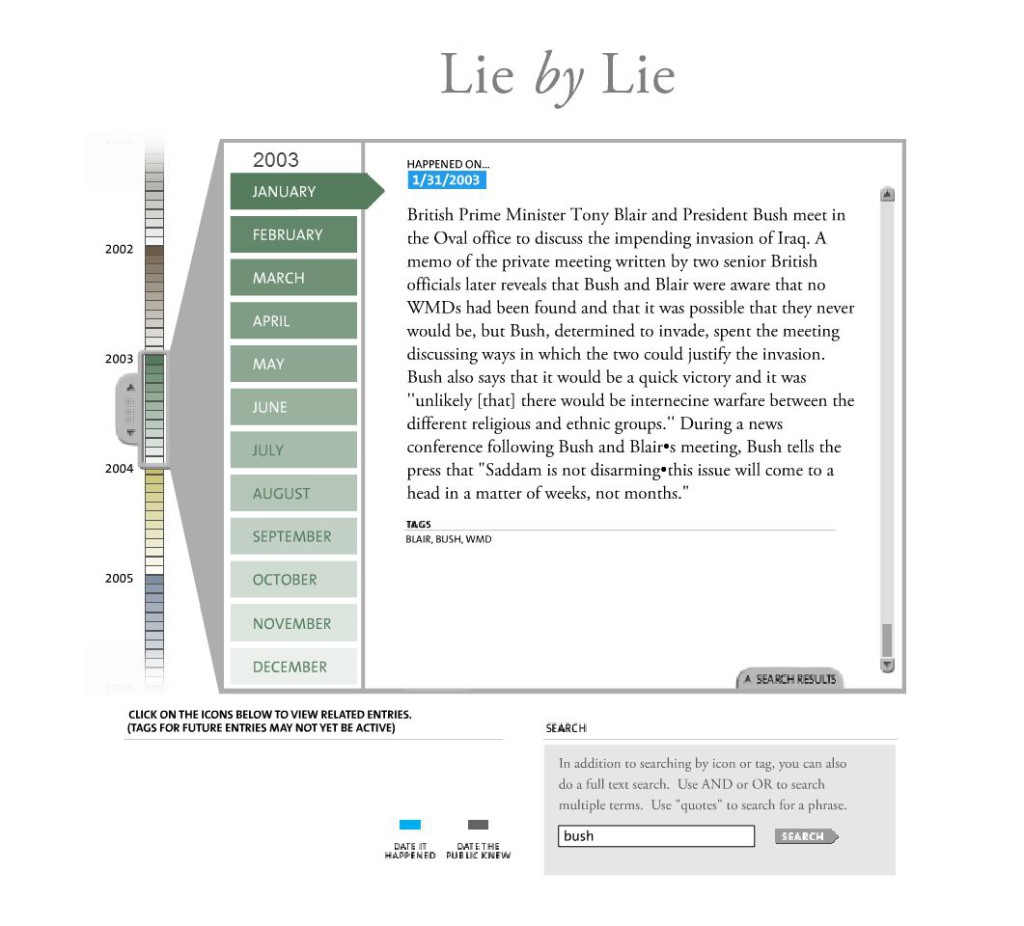 Full timeline up to the date the Iraq War started available here.